Exhibition
Winner of the Caspar David Friedrich Prize 2018
Anne-Mai Sønderborg Keldsen – Photography
29 September – 15 December
Exhibition opening:
29 September, 2 pm
Mountain from fog, 2017, Analogfotografie Foto: Anne-Mai Sønderborg Keldsen
The award will be presented at the opening of the winner's exhibition at the Gallery in the Caspar David Friedrich Centre in Greifswald.
Anne-Mai Sønderborg Keldsen, student at the Royal Danish Academy of Fine Arts, was selected from twenty-one contestants from Dresden, Greifswald and Copenhagen.
In her photographic series, part of them installations or in book form with personal texts, Anne-Mai Sønderborg Keldsen creates from memory poetic landscape panoramas which evoke a magic atmosphere. An affinity to Caspar David Friedrich's landscapes is central to her contrasting images which have won her the prize. Precise sharp landscape details alternate with blurred hazy motifs, and colorful, apparently abstract landscapes, in which the intrinsic value of the color stands out, contrast with black and white grainy images, revealing a depressing hopelessness.
Since 2001, the Caspar David Friedrich Society has awarded the annual Caspar David Friedrich Prize which carries a value of € 2,500 and includes an exhibition in Greifswald and the publication of a series of postcards. Applications are invited from art students from Dresden, Copenhagen and Greifswald.
The Peter-Warschow-Stiftung supports the Prize.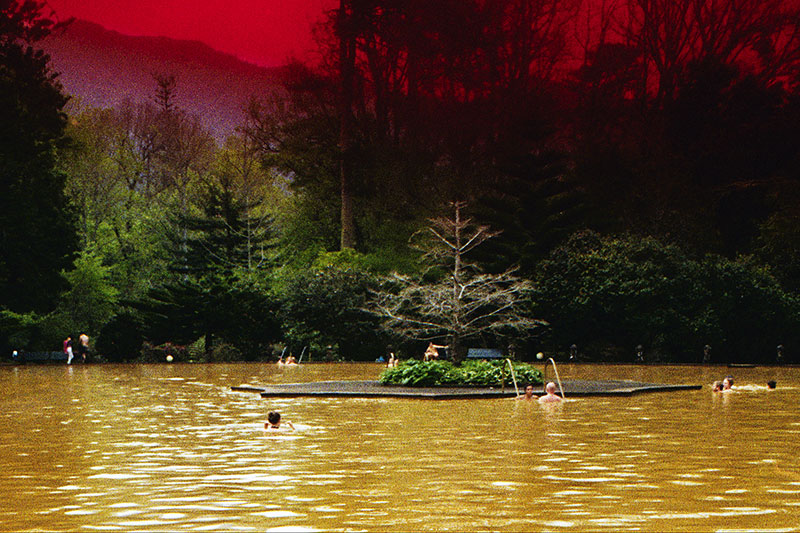 Pool, 2017, Analogfotografie Foto: Anne-Mai Sønderborg Keldsen
Anne-Mai Sønderborg Keldsen
CV
Education:
2014 – 2020
The Royal Danish Academy of Fine Arts, Schools of Visual Arts
2016
MauMaus, Escola de Artes Visuais ISP in Lisbon, Portugal
2015 – 2016
Atelier Smedsby, photographic workshop, taught by JH Engström and Margot Wallard
2015
The Gladiator School, 3-month program in creative writing
2012 – 2014
Fatamorgana, The Danish School of Art Photography


Selected exhibitions:
October 2017
"The Medium is the Massage", Groupshow at Q Gallery, Copenhagen
July 2017
Solo-Exhibition at Ampersand-Ampersand in Lisbon
April 2017
Online Portfolio im Phases Magazine
December 2016
"Interference", Solo-Exhibition at Void Photo, Athens
July 2015
"Summer Exhibition", Group-show, Le Couvent, Auzits, France
April 2015
Online Portfolio im GUP-Magazine
April 2015
Der Greif Magazine Contribution
Oktober 2014
"The Fall Exhibition", Group-Show, Den Frie Udstillingsbygning, Copenhagen