Exhibition
JAN KROMKE
By the Sea
15 June – 23 September
Exhibition opening:
15 June, 18 pm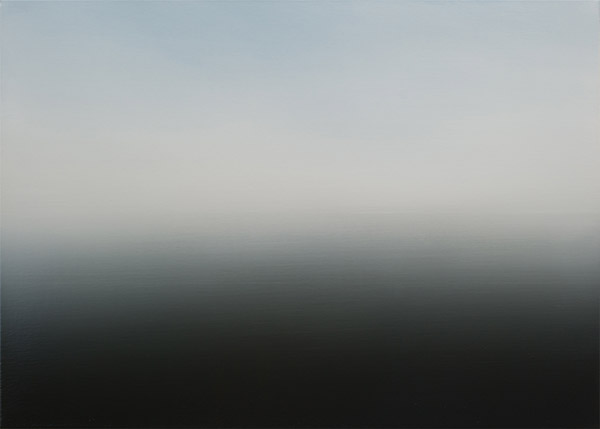 Landscape 50.31, Oil on Canvas, 50 x 70 cm, 2014
Jan Kromke was awarded the Caspar David Friedrich Prize in 2006 when he was a student at the Dresden Academy of Fine Arts. He now shows his current landscape paintings and prints in a solo exhibition in the Caspar David Friedrich Gallery. The starting point of his work is the unmediated experience of nature, the interplay of clear memorable forms and atmospheric phenomena which constantly change the appearance of a landscape. He is fascinated by landscapes with a broad horizon where the eye can get lost in the vastness. In order to find inspiration for his works, Jan Kromke, like the artists in the Romantic era, explores the world on foot. His hiking trips take him to preferably isolated areas, or regions less favored by tourists, such as Lapland, Iceland and Patagonia. In his studio, he brings together the sensory impressions he gains on his trips to create his paintings. Through a step-by-step process, he applies paint in many layers while abstracting forms and color values.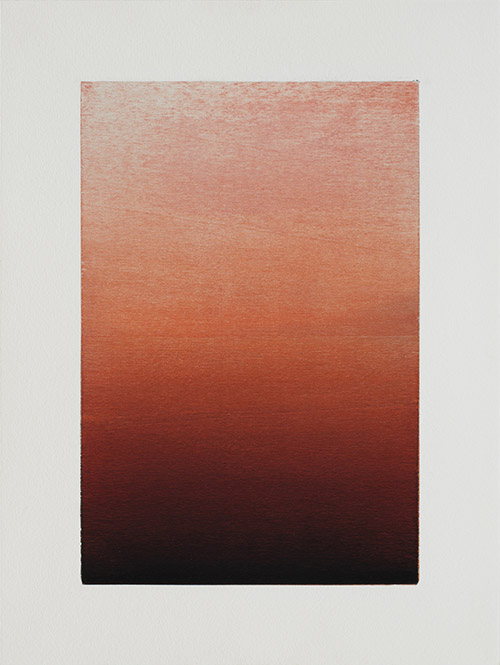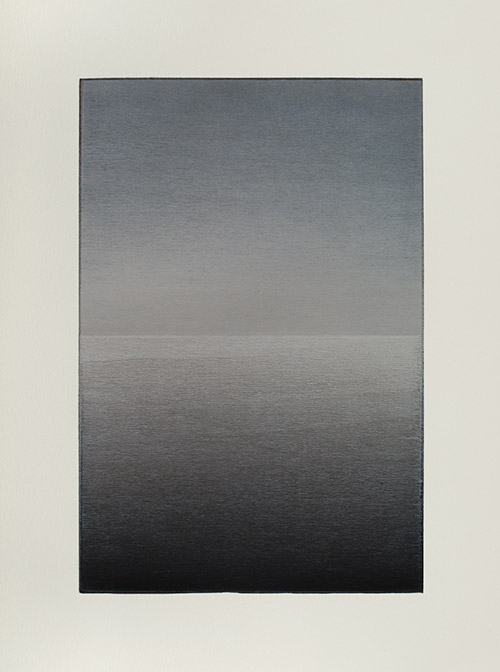 HdL 20.43, Wood printing on Bristol board, 40 x 30 cm, 2016 (Unikat)
HdL 20.68, Wood printing on Bristol board, 40 x 30 cm, 2016 (Unikat)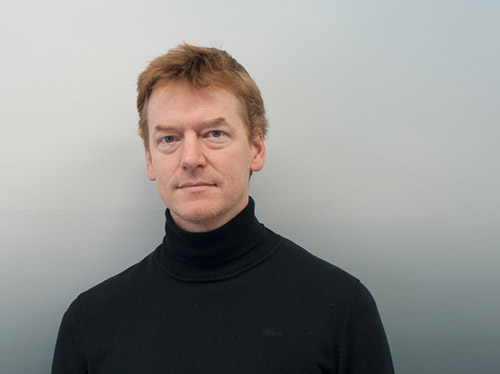 Jan Kromke
From 2007 to 2009, Jan Kromke was master student with Prof Ralf Kerbach in Dresden. He was awarded several scholarships, e.g. by the German Federal State of Schleswig-Holstein for an artist residency in the Künstlerhaus Lauenburg/Elbe and a work scholarship by the Cultural Foundation of the Free State of Saxony. Jan Kromke lives and works in Dresden.